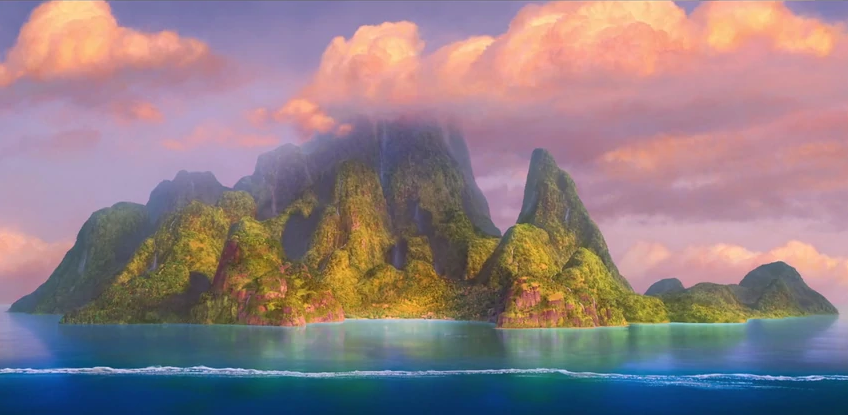 Motunui is a hard rated TryHackme room by JakeDoesSec. This writeup contains analyzing network capture file using wireshark, bruteforcing login using wfuzz, using cisco packet tracer to read running configuration of switch to obtain a login credential for a user on the box and denial of service attack to get root shell on the box.
Port Scan
All Ports Scan
4 ports are open and the service running are SSH, HTTP and SMB.
Detail Scan
Lets start our enumeration with SMB.
Port 445
Trying NULL authentication with SMBClient
We can list shares with null authentication. IPC$ and Print$ are the default shares.
Checking permission on the shares
Looks like we can read the content of the share traces. So, lets mount the share locally so that it will be easier to work with.
Mounting Share locally
And the share is mounted and we can see the contents inside the share. Then I copied all the files to my local drive and unmounted the share. The files can also be downloaded using smbclient.
Unmounting the share
Contents inside traces
There are few network capture files.
Also there is only content inside folder maui and all other network capture files are empty. So, lets analyse the network capture on wireshark.
Analysing pcapng file using wireshark

As I was checking the TCP stream, I found a request made for /dashboard.png file and also the response.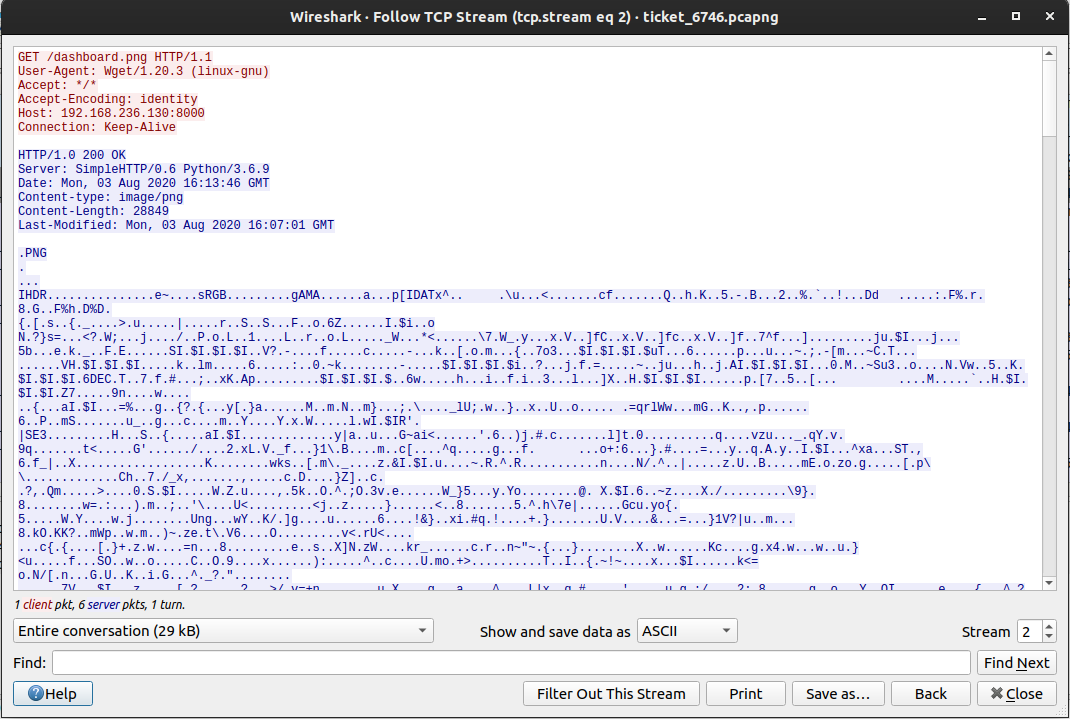 So I saved the image using Export Object functionality of wireshark.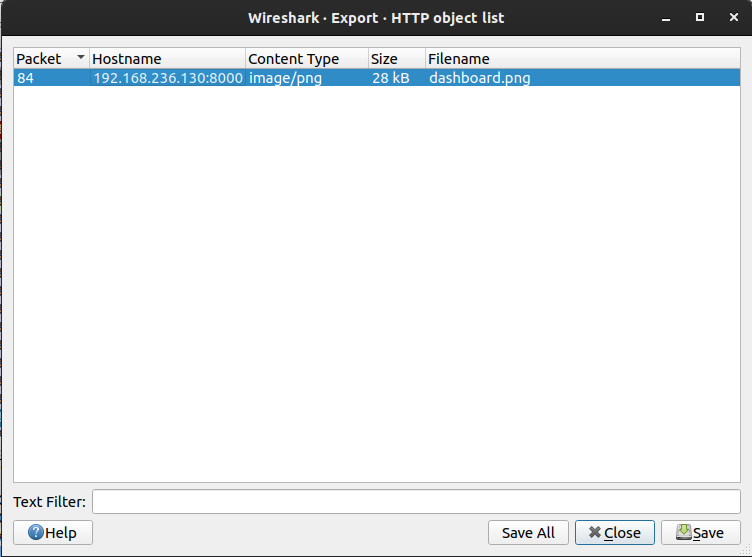 Dashboard.png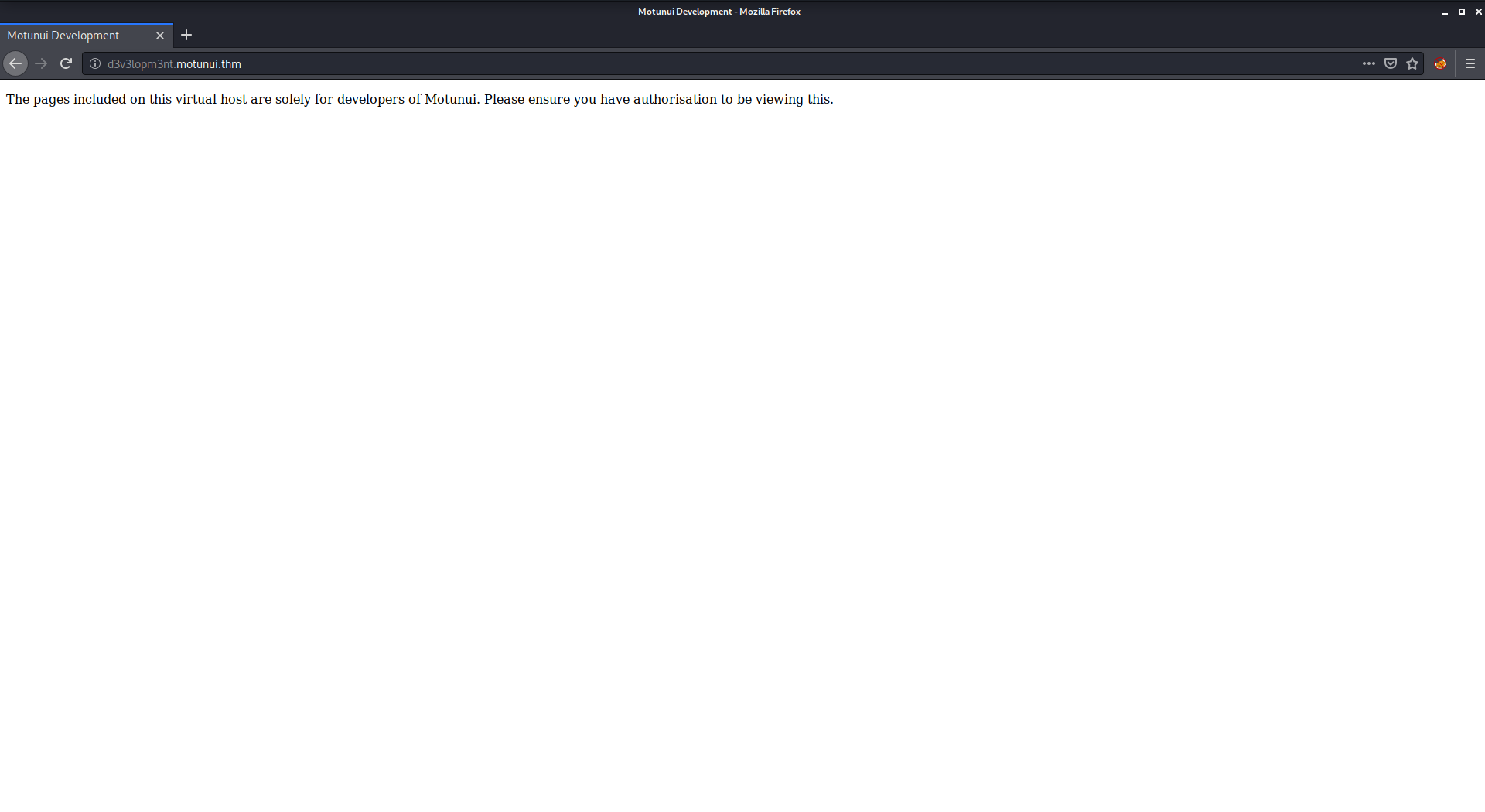 The image leaks the virtual host which is a development server. So, lets add this entry to our /etc/hosts file.
Visiting development server

This is the same page as earlier.
Directory Bruteforcing
/docs
While visiting on /docs, it attempts to download file called README.md
Contents of README.md
We get information about the in-development API service. It says there are few other files on the /docs, so I downloaded all of them and there is not much on the files except ROUTES.md.
Contents of ROUTES.md
Here we get another hostname and a base url for the api service, api.motunui.thm:3000/v2/ and different routes that we can use. So, I have added this file to /etc/hosts and started playing with different endpoints.
Trying to login with some default credentials
The problem here is that we have to be authenticated to perform any type of operation. I tried few default credentials like admin:admin, admin:password but that didnot work.
As the api version was v2, I checked whether the old api version was still available.
And we get message back leaking a potential username. I fuzzed all the webservers for some time and decided to bruteforce login credential for user maui.
Bruteforcing using wfuzz
And we get the password for user maui. So, lets login as user maui and view the jobs.
Logging as user maui
We get a hash which is needed to view the jobs.
Listing the jobs
Looks like there are no any cronjobs running for user maui. Since we can create a new job, lets try if we can get code execution.
Creating a new job
I have created a job so that it pings my local device and I set up tcpdump for listening the ICMP packets and soon after a while we get a response back which means we have code execution.
The next step would be try and get a reverse shell.
Reverse Shell as www-data
Lets create another job and this time use reverse shell payload.
Creating a new jobs
The jobs is created succesfully and after some time,we get connection back on our netcat listener.
The user www-data is in crontab group and I searched if this can be used for privilege escalation and found a article, but I couldnot replicate the result. So, I continued with my enumeration.
Privilege Escalation
Users on the box
Content inside network's home directory
SMB share traces is on the home directory of user network. Other than that there is not much interesting information here.
Contents on moana home directory
We do not have permission to read user.txt, but we can read the file read_me.
Contents of read_me
This file talks about credentials reusing by user moana and a new network design on packet tracer. Since cisco packet tracer files have extension pkt, lets search for the files that have extension .pkt.
Using find to search files
And we get a file which is world readable. I downloaded this file to analyse on cisco packet tracer. I have cisco packet tracer already installed on my box as I had recently finished studying Computer Networks, but you can download the packet tracer from here. You may have to sign up to get the download link.
Analyzing file on packet tracer
Network Topology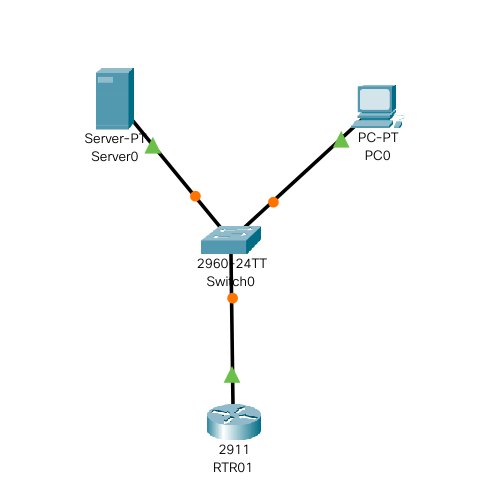 As I was looking around the configurations and information for router and switches, I found a password for user moana on switch config.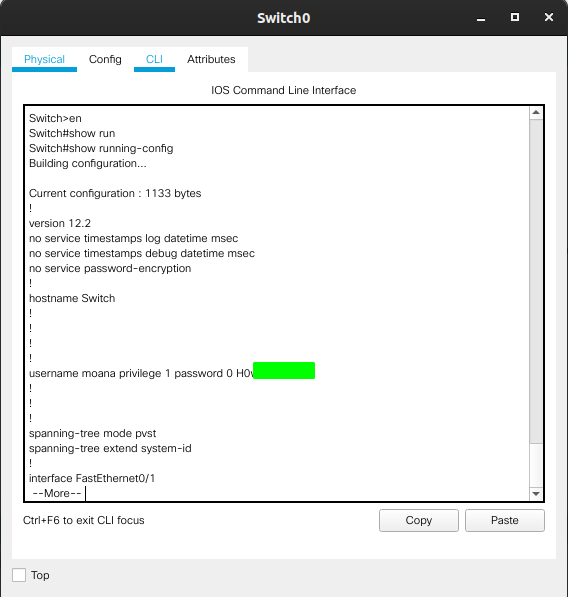 Lets try to login to moana account using SSH.
And we login as user moana.
Reading user flag
I ran linpeas again and found out that user moana can edit a .service file.
Contents of api.service
We can edit this file and when the program restarts /usr/bin/node /var/www/api.motunui.thm/server.js command is executed. But even though we can change the content of the file, we do not have permission to reload the systemd daemon, which means we can not get code execution as root until we can find a way to reload the daemon.
I was not very familiar with how exactly this all works, so I began to play with the service and files.
File Permission for /var/www/
Since www-data owns all the files, we can easily edit the files. So, lets try editing server.js and check if it is actually reflected on the webserver.
Changing content of /var/www/api.motunui.thm/server.js
Old Content

New Content

I waited for some time and checked the reponse but the response was still the same.
Then I thought, this process is running as www-data, what if I kill the running process. Then I killed the running process.
And after some time the process is up again.
And if we make a request to the earlier address, we get the updated content.
Even though this works, it is not much of use for us as the command being executed are as user www-data.
While enumerating, I found something similar service file for another webserver.
Contents of https.service
We can not edit this file but the webserver is already running as root and the file which is being executed while the service restarts is /var/www/tls-html/server.js, which can be edited by user www-data. But the problem here is the process is running as root and we can not kill this process like we did with the previous one.
So, I thought of sending a lot of traffic to the webserver, which might cause the process to crash and die. And if that happens, we can get code execution as user root.
I used goldeneye from github to create a lot of traffic. But before that, let's edit the /var/www/tls-html/server.js file.
Editing /var/www/tls-html/server.js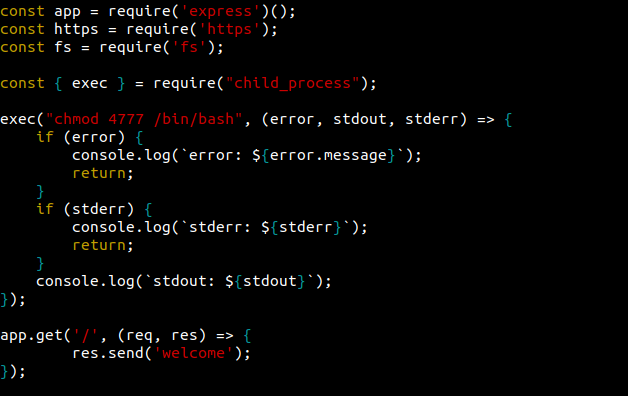 This will just set the SUID bit on the /bin/bash binary.
Denial of Service attack using goldeneye
I uploaded the Goldeneye repo to the box and used it from there to generate huge amount of traffic.
And when I tried to browser the webserver, it was down.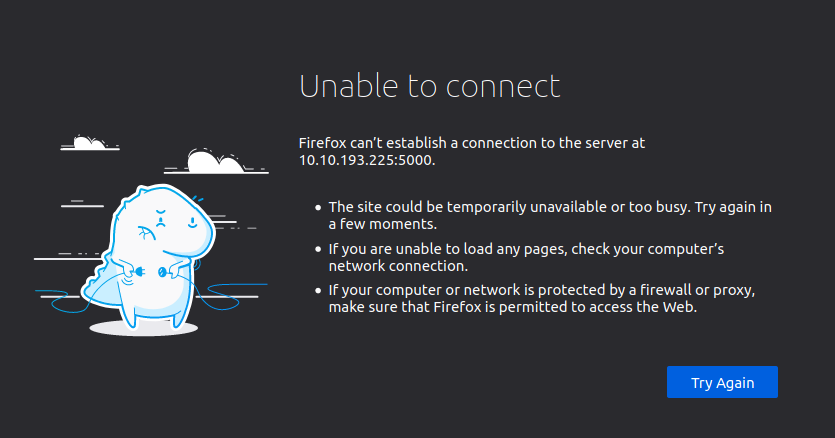 Checking the permission of /bin/bash
The SUID bit is set on the binary. COOL!!
Getting a root shell
Reading root flag